Complete boiler, heating and plumbing service
Local Central Heating & Plumbing Engineer
Serving Kendal and surrounding area Topline is a friendly experienced service engineer working on all aspects of gas and plumbing, from a dripping tap to a brand new bathroom or central heating installation. Topline is a local professional service to meet all your home and business, heating and plumbing needs.
Call an Engineer
There's never a good time for a breakdown and we don't want to make it any more stressful. You'll want to get your central heating back up and running as soon as possible. If you need an emergency boiler repair or have a fault in your central heating system please don't hesitate to call us.
Call 07722 751157
Reliable & Professional Service
You can be assured of our quality work and friendly service
Prompt Service
We'll always respond to your call as quickly as we possibly can, and because we're local help is never far away.
Satisfaction
We strive to work to the highest possible standards, it's important you are happy, satisfied and safe.
Experience
15+ years experience including a time-served apprenticeship, highly qualified and Gas Safe registered.
Competitive
Clear and upfront with no hidden costs, our pricing is always reasonable with no overcharging.

Excellent work and very friendly, fitted a new gas fire, gas boiler and automated heating control system as well as doing various other plumbing jobs. Very thorough and focused on solving problems - useful in a Victorian house!
Chris R

Topline Plumbing was able to come out to me immediately to identify and eliminate a gas leak. Fast, friendly and a reasonable price given that I wanted the plumber to come and check a second time for my own peace of mind! Thank you. I would recommend Topline in Kendal.
Mary F

Would highly recommend! My heating wasn't working and I have a 3 year old so I was desperate. I had it all fixed that afternoon and also had a boiler service. Very fast, friendly and reasonable price.
Victoria G
Our Services
Heating, plumbing and gas solutions for your home and business
Emergency Repair
Responsive boiler, central heating system and plumbing repair
Boiler & Heating Service & Maintenance
Service and maintenance for homes, businesses and landlords
Central Heating Installation
Worry-free boiler, radiator and central heating installation
Kitchen & Bathroom Installation
Help installing sinks, taps, baths, shower units, cookers and hobs
Home Improvement & Energy Saving
Upgrades for heating system efficiency and lower energy costs
Call 07722 751157
Talk to us to discuss your requirements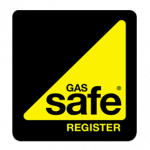 YOU'RE IN SAFE HANDS
Our engineers are highly qualified and GAS SAFE registered