Boiler Repairs & Breakdowns
We understand there is never a good time for your boiler to breakdown and we don't want to make any breakdown any more stressful. You will want to get your central heating back up and running as early as possible.
If you need an emergency boiler repair or have a fault anywhere in your central heating system as a whole please don't hesitate to call us: 07722 751157.
New Boiler & Central Heating Installation
We have many years' experience of installing new boilers and complete central heating systems for both homes and businesses.
When you choose Topline Plumbing & Gas for your boiler and central heating installation you will receive a complete service and our friendly experts will take time to listen to your requirements. We aim to provide a worry free and cost-effective installation from start to finish.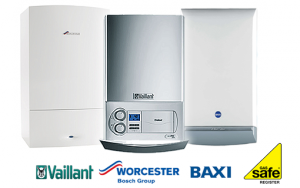 Boiler Repair & Central Heating Maintenance
To ensure your boiler and central heating system are running smoothly it's vital that you ensure it is regularly maintained. Not only will this help prevent a costly breakdown, it will also maximise the efficiency of both your boiler and the whole system. This will of course help prevent your bills increasing.
Our experts advise homeowners and landlords to service their central heating systems every year and with us you can be rest assured your boiler is in safe hands.
As well as all central heating requirements, we can also perform safety checks and servicing on all household gas appliances including boilers, back boilers, cookers and fires.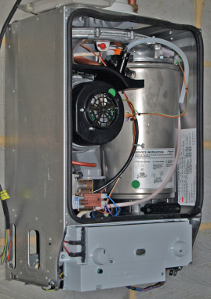 Landlord Boiler Replacement and Servicing
As a landlord, we know you require complete peace of mind that your property is safe and your tenants are happy. A broken-down boiler is the phone call all landlords dread, but disasters can be avoided with a regular boiler service and ensuring heating systems are maintained by gas experts.
Our gas safe engineers can complete any gas or plumbing repair, installation or replacement, and perform regular servicing of any household appliances.
If we can help with any boiler repair or installation please don't hesitate to get in touch. Our expert team are based in Kendal and cover the whole of South Lakeland and North Lancashire.
Call: 07722 751157